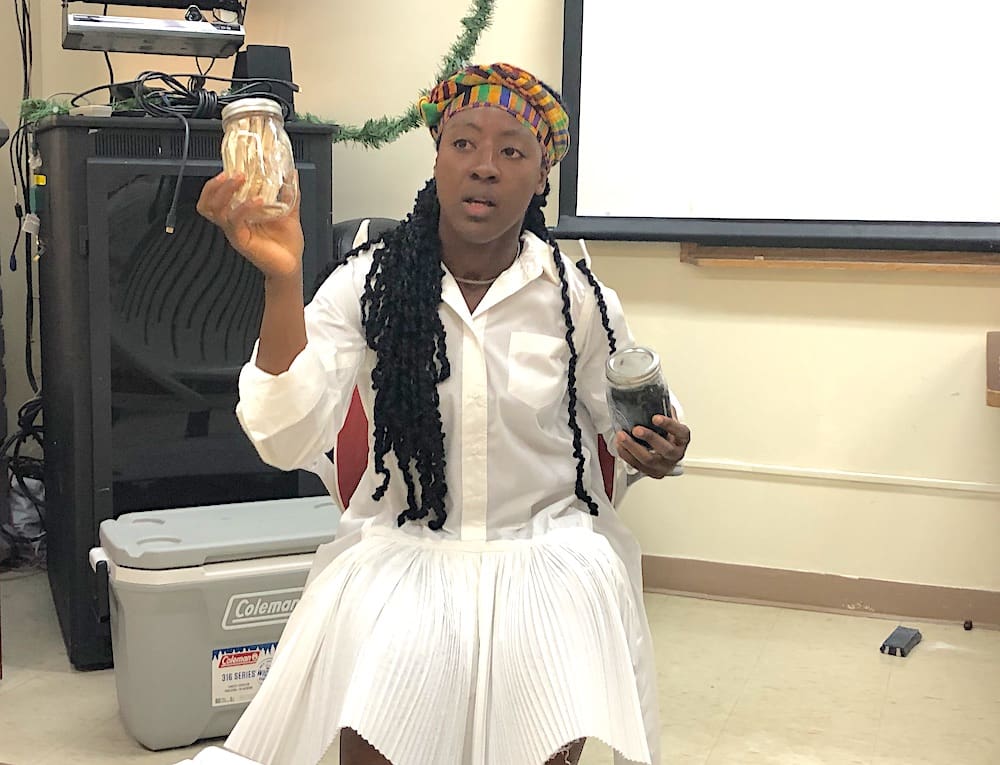 Audrey S-Darko, Ghanaian agriculture business developer, visited St. Croix this week after speaking at the United Nation's climate summit – COP 27 – with heads of state and international entrepreneurs, at Sharm el-Sheikh, in November.
At the climate summit, S-Darko participated in panels and spoke on agriculture, climate change and Sabon Sake, the company she started in Ghana while working on her business degree. The company turns sugar cane waste into organic fertilizer to boost farmers' crop yields. 
On Wednesday, she talked about her mission at the University of the Virgin Islands to more than 30 agriculture stakeholders. The dean of the Agriculture School, Usman Adamu, introduced the young entrepreneur.
S-Darko said she learned her love of agriculture from her father and grandfather, who were both farmers as well as businessmen.
"I used to play in the soil, throw tomato seeds on the land and watch them germinate. That was fun. That was exciting," she said.
The sugarcane factory in Ghana's southern Volta region, where S-Darko lived, collapsed, was revitalized, and then collapsed again. 
S-Darko saw an opportunity to increase food sustainability by improving the soil with sugarcane waste, through controlled burning – pyrolysis. 
The waste from processing sugarcane is converted into biochar, a charcoal-like substance.  Before it is processed, the waste is called biomass. 
Canning jars of white biomass that looked like root material and black biochar were passed around the room during the presentation.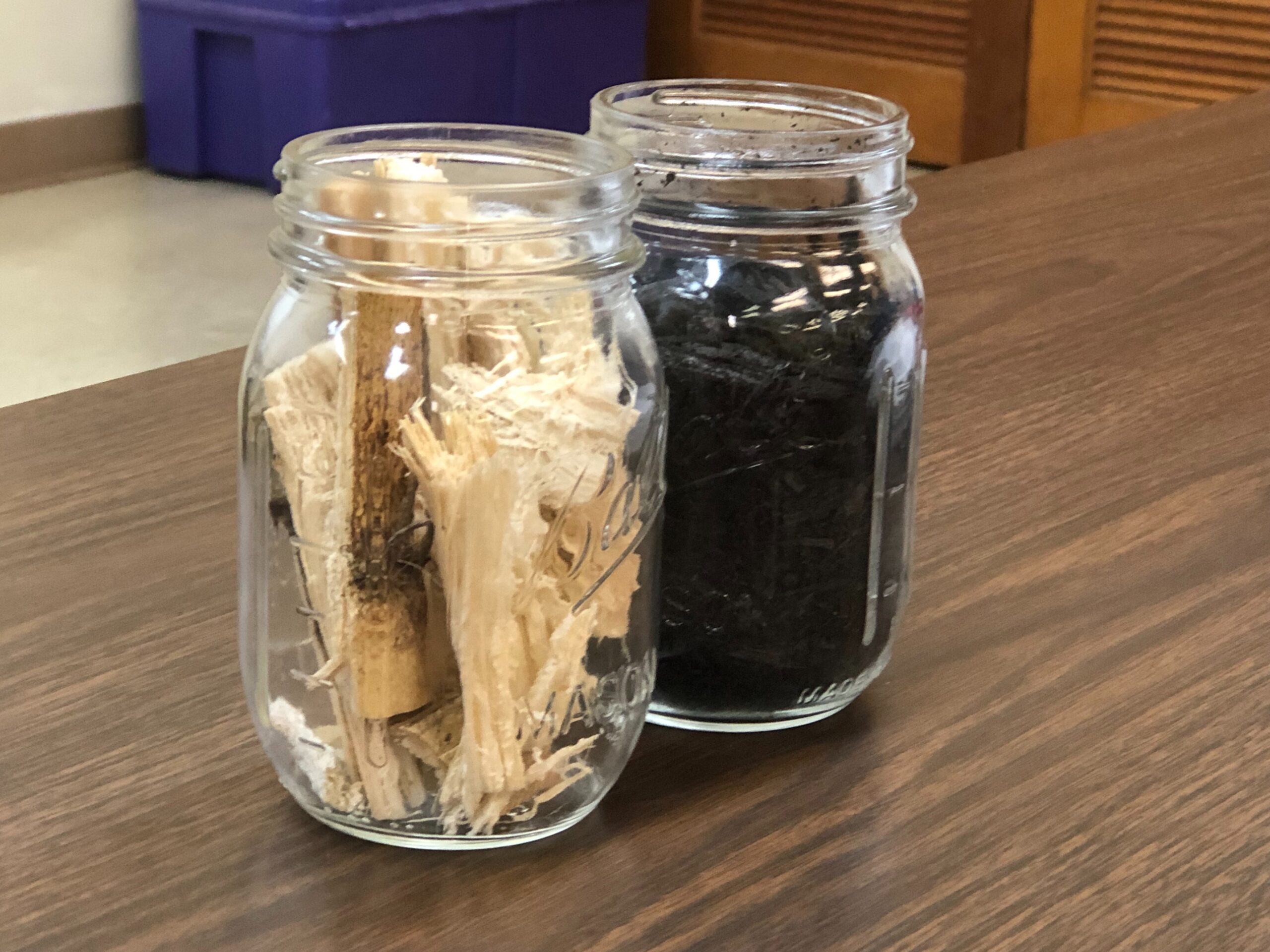 Robert Apfel, owner of Raising Cane Farm, who sponsored S-Darko, showed the liquid results of sugar cane production and said there are thousands of gallons of watery molasses produced weekly by St. Croix's two rum factories. 
Farmers learn from each other, S-Darko said. The farming communities trade information, educate themselves, and, in Ghana, use the central pyrolysis facility to nourish their crops. 
"I can create something out of nothing. I can create a business out of agriculture and I can build a community around it," she said.
The audience comprised scientists, teachers, students, and farmers. The applause showed their appreciation of her information and their questions demonstrated their appreciation of her creative business prowess and concern for the environment.  
At the end of the presentation, Dr. Arthur Peterson Jr., former Agriculture commissioner and current UVI instructor, asked about using a waste product from sugar cane to create animal feed. The consensus seemed to be that it is a good possibility and more research should be done.