-President Ali announces during impromptu visit
PRESIDENT, Dr Irfaan Ali, has assured residents of Region 10 that his government intends to enhance the productive capacity of the region, especially in the areas of agriculture and food production.
The Head of State, who held a community outreach to Christianburg, Linden, on Friday, noted that the region would play its part in the agricultural development and that government officials would work out an "Agricultural Development Plan," the Press and Publicity Unit said in a release.
Additionally, President Ali told residents that the aim is to ensure that Linden is the hub for mechanical services and engineering services, primarily due to its strategic location to Lethem.
Numerous infrastructural works have also been earmarked, and they will be done through consultation.
President Ali explained that in the short term, the government will repair priority roads and footpaths, such as those that lead to public places. The works, he said, will be done by residents of the region.
Measures will also be put in place to upgrade the highway and build a new bridge at Wismar.
"This is an important part of the transformation. We can't be building the road going on to Lethem, and then the crossing is a one-way crossing," President Ali said.
The residents will also benefit from numerous jobs when the government constructs 1,000 houses in the region.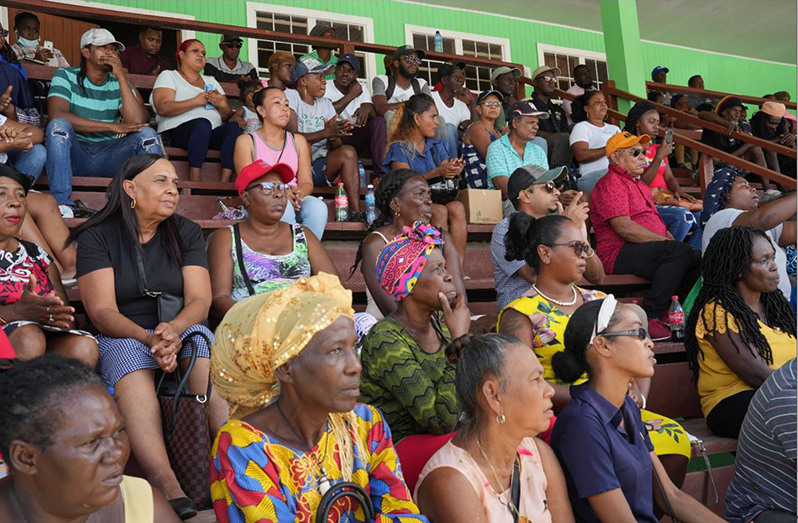 The President reminded residents that the government is people-centred and will continue to travel to all communities within the country.
He said that for too long political agendas have worked against development and have looked to divide rather than unite.
"We have a country and communities to build. What I can say to you is you can rely on us to be with you…We don't profess only to love the people; we work to show we love you. We labour to show we love you, and that won't change," he said.
During discussions with the residents, the President announced that the government would ensure that sporting facilities and playgrounds in schools in the region are repaired and renovated, the release added.
Further, he noted that the government is also examining a number of other sporting facilities that will be upgraded and the building of "a new stadium."
It was also announced that an assessment will be done to determine where smart televisions can be set up in classrooms to enhance education delivery.
Meanwhile, in addition to the infrastructure, agriculture and other major projects that will be done in the region, the President noted that creating a mindset that is positive, families and communities that are strong and communities and people that are respectful to each other are also equally important.
"When we understand that all of us must be a collective whole in presenting the solution to our problems, then is when we will achieve fullness of development and fullness of happiness."
The Minister of Foreign Affairs and International Cooperation, Hugh Todd; the Minister of Local Government and Regional Development, Nigel Dharamlall; National Security Adviser, Captain Gerry Gouveia and other government officials were also at the meeting.