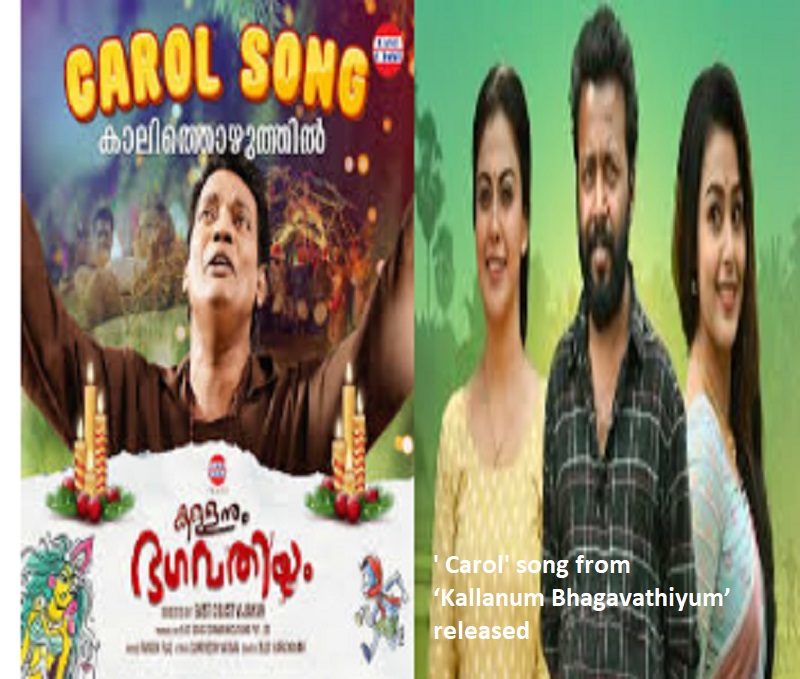 Thiruvananthapuram:  A 'carol' song from Malayalam film 'Kallanum Bhagavathiyum' was released on social media. The film released on March 31st and is running successfully with houseful shows in theatres across Kerala.
The film directed by East Coast Vijayan revolves around the relation between a unsuccessful thief named Maathappan and Bhagavathy ( Goddess). Maathappan decides to commit suicide as he is a thief with no success in theft. But he met a girl and on her advice he stole the idol of a Bhagavathy from a dismantled old temple. The film narrates the events that happen in Maathappan's life after that incident.
Also Read: Honda recalls 2022 CB300R due to this issue 
Vishnu Unnikrishnan plays the role of Maathappan. Bengali actress Mokksha plays the role of Bhagavathy and Anusree come in the film as Priya.  The film also stars several well-known actors such as Salimkumar, Johnny Antony, Premkumar, Rajesh Madhavan, Srikanth Murali, Jayashankar, Nobby, Jayaprakash Kullur, Jayan Cherthala, and Mala Parvathy in significant roles.
Santhosh Varma wrote the lyrics for the film's music, composed by Ranjin Raj. KV Anil wrote the script for the film. Ratheesh Ram is the cinematographer, while John Kutty is the film's editor. The art direction is managed by Rajeev Kovilakam, and Sachin Sudhakaran is responsible for the sound design. Dhanya Balakrishnan is the costume designer.