Brilliant bombshell Hedy Lamarr, the Austria-born Hollywood hottie who carved out a concurrent career as a pioneer of weapons and communication technology in World War II, died on this day in history, Jan. 19, 2000. 
She was 85 years old. 
Lamarr was dubbed "the most beautiful woman in film" by Metro-Goldwyn-Mayer co-founder Louis B. Mayer. 
ON THIS DAY IN HISTORY, JAN. 18, 1843, GOVERNMENT BANS SLICED BREAD AMID WORLD WAR II RATIONING
Her stunning visage inspired Walt Disney's vision of Snow White and the DC Comics character Catwoman. 
She proved a beautiful mind, too.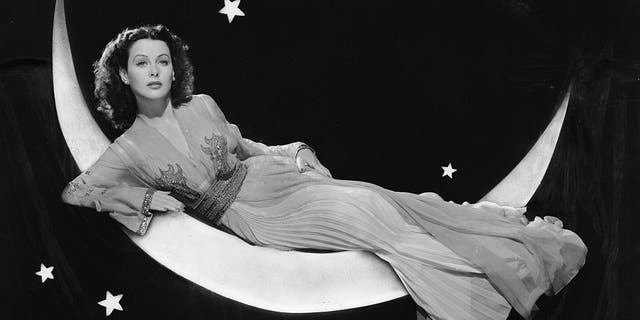 "As if being a beautiful, talented actress was not enough, Hedy was also a gifted mathematician, scientist and innovator," boasts HedyLamarr.com, the official website of the late film icon. 
"The Hollywood actress introduced the technology that would serve as the foundation of modern-day WiFi, GPS and Bluetooth communication systems."
Born Hedwig Eva Maria Kiesler in Vienna on Nov. 9, 1914, she was a great American patriot on and off the silver screen. 
"Hedy was also a gifted mathematician, scientist and innovator." — HedyLamarr.com 
"Though years away from getting her U.S. citizenship, Lamarr … played a public role in bolstering the war effort by traveling to 16 cities in 10 days to sell $25 million in war bonds," Alice George of Smithsonian Magazine wrote in 2019. 
"She also started an MGM letter-writing campaign that generated 2,144 letters to servicemen and appeared at the Hollywood Canteen, where she signed autographs for off-duty GI Joes."
TIKTOK SENSATIONS 'THE HOCKEY GUYS' ARE FORMER COLLEGIATE HOCKEY PLAYERS MAKING IT BIG ON SOCIAL MEDIA
Lamarr's fledging acting career in Europe led to an encounter in London with Mayer. 
She arrived in Hollywood at his urging in 1938, adopted her stage name and in her first role co-starred opposite Charles Boyer in "Algiers."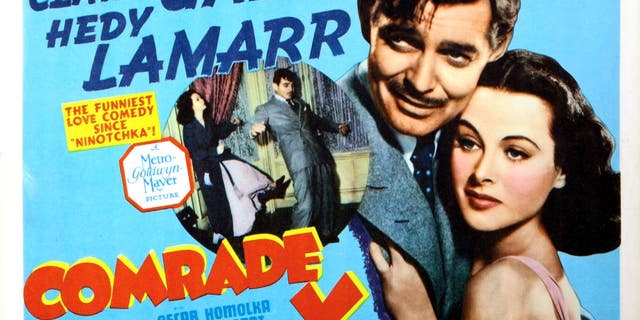 "She continued to land parts opposite the most popular and talented actors of the day, including Spencer Tracy, Clark Gable and Jimmy Stewart," states her website. 
Major roles included the film version of the John Steinbeck novel "Tortilla Flat," "White Cargo" and "Samson and Delilah."
Lamarr's arrival in America in 1938 coincided with the German annexation of Austria — a startling Nazi takeover of her homeland (and Hitler's) made memorable in American culture by the movie "Sound of Music."
MEET THE AMERICAN WHO INVENTED THE TV REMOTE CONTROL: SELF-TAUGHT CHICAGO ENGINEER EUGENE POLLEY
The fate of Austria, and her incredible aptitude for mechanics and technology, fueled her desire to help the Allied effort in World War II. 
"Lamarr's interest in invention had begun at age 5, when she dismantled a music box and reassembled it, and she never relinquished her curiosity," Smithsonian Magazine noted. 
Among other innovations, she helped Howard Hughes, whom she briefly dated, improve his airplane designs.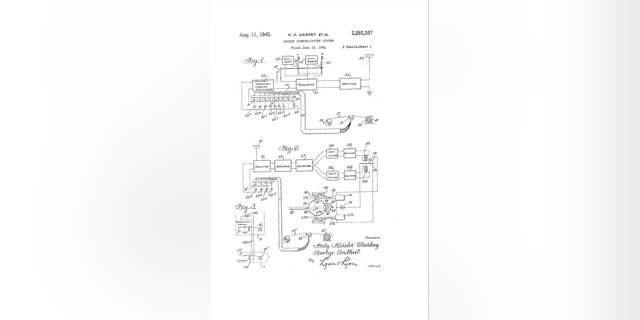 "Lamarr combined the fins of the fastest fish and the wings of the fastest bird to sketch a new wing design for Hughes' planes," reports the website An Art 4 Life. 
"Upon showing the design to Hughes, he said to her, 'You're a genius.'"
"You're a genius." — Howard Hughes to Hedy Lamarr
"Improving things comes naturally to me," Lamarr was often quoted as saying.
Her greatest innovation came in the field of radio technology for weapons systems.
CLICK HERE TO GET THE FOX NEWS APP
Working with famed composer and fellow inventor George Antheil, she conceived of a system that allowed torpedo radio guidance transmitters and receivers to jump from frequency to frequency. 
The innovation made it possible for the weapons to avoid being jammed by the enemy.
OLDEST LIVING PEARL HARBOR SURVIVOR CELEBRATES 105TH BIRTDAY AT NATIONAL WWII MUSEUM
She filed the patent for her "Secret Communication System" on June 10, 1941 — just six months before the attack on Pearl Harbor hurled the United States into World War II.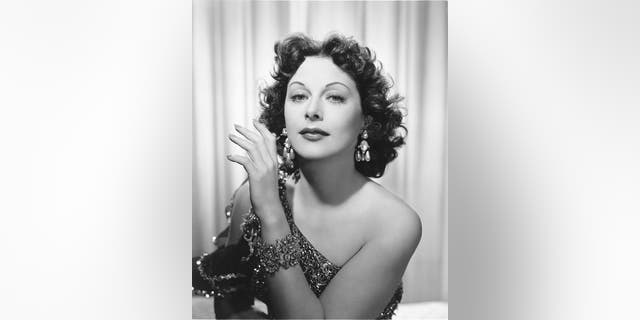 It serves as the foundation of major global communications systems today. 
"Her patent on 'frequency hopping' had expired before widespread implementation of the idea, but she lived long enough to see her brainstorm begin expanding into a vast industry late in the 20th century," notes Smithsonian Magazine. 
"Improving things comes naturally to me." — Hedy Lamarr
"In 1997 … she was honored with the Pioneer Award of the Electronic Frontier Foundation. Although she never made money from any of her inventions, 'frequency hopping' alone is estimated by to be worth $30 billion."
CLICK HERE TO SIGN UP FOR OUR LIFESTYLE NEWSLETTER
Lamarr was honored with a star on the Hollywood Walk of Fame in 1960. 
Both she and Antheil were inducted into the National Inventors Hall of Fame in 2014.
Her brilliant technological achievement "led Lamarr to be dubbed 'the mother of Wi-Fi' and other wireless communications like GPS and Bluetooth," writes the National Women's History Museum.