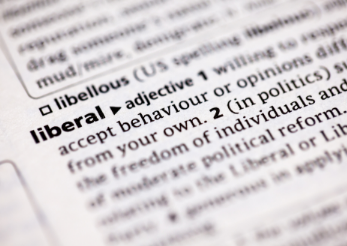 Contimis Works/ Shutterstock
"If silence wins us nothing, speech at least give us possibility," said G. Gabrielle Starr, president of Pomona College, at the annual conference for the American Association of Colleges and Universities (AAC&U) in San Francisco this week.
At a time when the value of liberal education is frequently questioned, the event called on higher education leaders to speak up, speak out, and reclaim liberal education.
Attendees from colleges and universities across the country gathered to share best practices and innovations and open a dialogue about how to make a case for liberal education not only on campus, but in our communities and among the general public.
Session topics ranged from diversity, equity, and inclusion (DEI) efforts and faculty development to free speech and student success.
An open discussion moderated by AAC&U President Lynn Pasquerella addressed the abundant challenges and barriers to promoting liberal education. Speakers Andrew Delbanco (president of the Teagle Foundation), Mike Flores (chancellor of Alamo Colleges), and Starr shared insight from their experiences.
When asked about reshaping the narrative around liberal education for those who are most skeptical, Delbanco said, "It's almost impossible to convince people who haven't experienced [it]," he said. While that may paint a bleak picture, all hope isn't lost.
A liberal education helps students answer complex questions — all students want to answer these difficult questions with help, Delbanco said. There is a need for liberal education — all we need to do is fill it. As students experience liberal education on our campuses, we gain more believers and future advocates.
Although our endorsement may fall on deaf ears, as Starr said, silence does nothing for us. "We have the ability to persuade from the ground of our mission," she told fellow leaders.
Flores called for conversations about hope. "There is a sense in our society that there are those who have and those who don't," he said. Higher education is a vehicle for advancing and improving our lives, he reminded us. Those are the conversations that we need to have in our local communities when the value of a college degree is called into question.

Disclaimer: HigherEdJobs encourages free discourse and expression of issues while striving for accurate presentation to our audience. A guest opinion serves as an avenue to address and explore important topics, for authors to impart their expertise to our higher education audience and to challenge readers to consider points of view that could be outside of their comfort zone. The viewpoints, beliefs, or opinions expressed in the above piece are those of the author(s) and don't imply endorsement by HigherEdJobs.